3D-Simulation historischer Mechanik
Im Rahmen des Forschungsprojekts zur "Methoden zur 3D-Digitalisierung von Kulturdenkmalen der Technik als Quellen der Technikgeschichte" haben Erika Érsek, Victor Häfner und Anne-Christine Benedix am 4. Januar 2021 auf der Gyrolog-Tagung der Universität Stuttgart neueste Entwicklungen zum Thema mechanische Simulation vorgestellt.
Umweltminister Franz Untersteller begutachtet unser Digitalisierungsprojekt ViEW-BW
Am 6. August 2020 besuchte der Minister für Umwelt, Klima und Energie des Landes Baden-Württemberg, Franz Untersteller, im Rahmen seiner Sommertour das KIT und informierte sich auch über unser Digitalisierungsprojekt ViEW-BW.
mehr
Besuch aus China
Vom 12. bis 16. Januar 2018 besuchte Wang Haizhou,General Manager der Beijing Hyde International Certification Co., Ltd. das Industrie 4.0 Collaboration LAB am IMI. Er wurde von Frau Prof.Ovtcharova, der Institutsleiterin, und Herr Grethler, dem Leiter des Industrie 4.0 Collaboration LAB, herzlich empfangen. Die beiden Parteien führten Gespräche zu Fragen der deutschen Industrie 4.0 und China Smart Manufacturing 2025. Es wird erwartet, dass im April dieses Jahres in Peking ein Redaktionskomitee für Chinas Standards für die Zertifizierung von Smart Manufacturing eingerichtet wird. Dieser Schritt wird die tiefe Integration von Chinas Smart Manufacturing mit deutscher Industrie 4.0 erleichtern. Das wird auch eine wichtige Rolle bei der Förderung der Internationalisierung von Industrie 4.0-Zertifizierungsstandards spielen.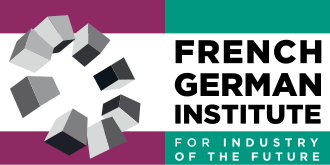 Conference for Industry of the Future
A conference for Industry of the Future will be organized from KIT and Arts et Métiers on October 6, 2017 in Karlsruhe.
mehr
Prof. Ovtcharova in imsimity-Beirat berufen
Die Imsimity GmbH hat ihr frisch vereintes Advisory Board vorgestellt. Das vierköpfige Gremium steht dem IT-Unternehmen bei der strategischen Weiterentwicklung beratend zur Seite.
mehr
Das "DriveSim" Projekt wurde bei der Innovationskonferenz im Hangzhou vorgestellt
Prof. Ovtcharova stellte auf der Innovationskonferenz im Hangzhou Wisdom Information Industry Park ein intelligentes Fahrsimulationssystem vor, das von einem Team deutscher Forscher in Hangzhou unter ihrer Leitung und der TBB gemeinsam entwickelt wurde.
Link_more
Opening of the Lexer Research Inc. Experience Corner
On Wednesday, 18 May 2017, the Lexer Research Inc. Experience Corner has been opened at the Industry 4.0 Collaboration Lab at IMI.
more
IMI visits Arts et Métiers Institute in Chalon-sur-Saône
On 31st of March 2017 a meeting between Institut Image (Arts et Métiers Institute in Chalon-sur-Saône) and IMI followed two seminars organized by ENSAM and KIT in the frame of the French-German Institute for Industry of the Future.
more
"Driving force for the fourth industrial revolution in Germany – Dialogue with Japan"
Under the above-mentioned title the agency "Baden-Württemberg International" invited more than 50 Japanese and German representatives of industry and economics to IMI on March 27th, 2017.
more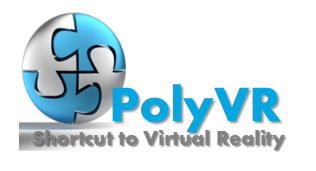 Erste PolyVR Schulung für Industrie- und Forschungspartner
Die Schulung am 08. März wurde im Rahmen des Forschungsprojekts "dimenSion" durchgeführt und vom Bundesministerium für Bildung und Forschung gefördert.
mehr

KIT - Partner in ZIM coorporational network AVARE
AVARE is a network for usage of virtual and augmented reality funded by the Ministry of Economics and Energy. IMI was actively part of the application process for the Central Innovation Programme for SMEs.
more
Festkolloquium "Virtual Engineering im Zeitalter von Industrie 4.0"
Mit einem Festkolloquium startet das Institut in das Jubiläumsjahr 2017. Wir begehen in diesem Jahr die 40jährige Gründung des Instituts sowie das 30jährige Bestehen des CAD/CAM-Vereines.
mehr
IMI Wissenschaftler bei der EuroVR 2016
Die diesjährige EuroVR Konferenz fand vom 22. - 25. November 2016 in Athen statt und hat wieder Experten aus Forschung und Industrie im Bereich "Virtual and Augmented Reality" zusammengebracht.
mehr
Feierliche Eröffnung des Service Experience Lab im Rahmen des Service Innovation Camps 2016
Am 11. und 12. Oktober 2016 fand am IMI das Service Innovation Camp statt. Dabei konnten sich Experten aus Forschung und Industrie zum Thema "Dienstleistungsinnovation" austauschen und mit uns die Eröffnung des Service Experience Lab feiern.
mehr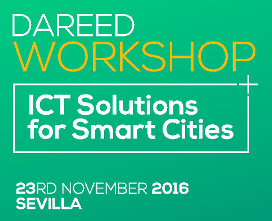 DAREED Workshop: ICT solutions for Smart Cities
DAREED invites you to share your project results for green and sustainable cities. Join the DAREED workshop on 23rd November in Seville!
more