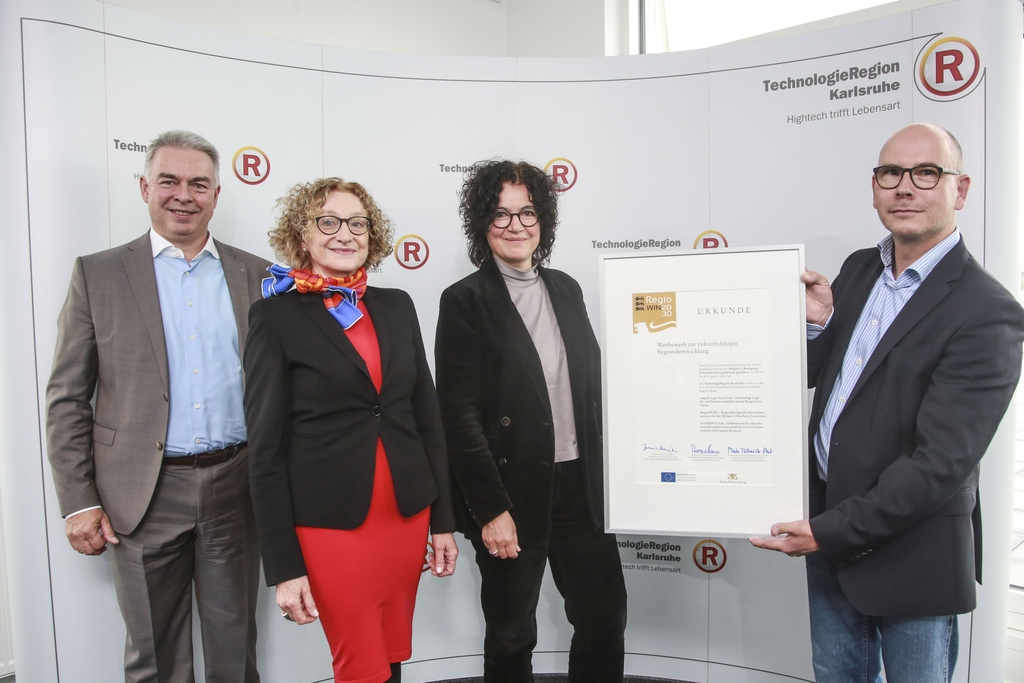 Award certificate for RegioMORE handed over
The presentation of the RegioWIN award certificates took place at TechnologieRegion Karlsruhe GmbH on 07.10.2021. Dr. Arndt Oschmann, Head of the Department "Control ERDF - European Regional Development Fund" in the Ministry of Economics, Labour and Tourism Baden-Württemberg, came to Karlsruhe in person.
With the award-winning and funded project "RegioMORE", a real novelty is being created in Bühl: a "Digital Ecosystem" in which the regional strengths in the areas of digitalisation, (e-)mobility and resource efficiency as well as skilled labour development, citizen participation, and securing the location and the future will flourish sustainably. "Digitalisation should be lived," emphasised Prof. Jivka Ovtcharova, co-initiator of the project.
more