Lernfabrik 4.X
type:

Practical course

:

Master

chair:

Institut für Informationsmanagement im Ingenieurwesen

semester:

WT 20/21

place:

look at german site

time:

Thursday 14:00-15:30

start:

look at german site

lecturer:

Prof. Dr. Dr.-Ing. Dr. h. c. Jivka Ovtcharova

Dr.-Ing. Victor Häfner

ects:

4
Lernfabrik
Important information: course takes place from 14:00 - 15:30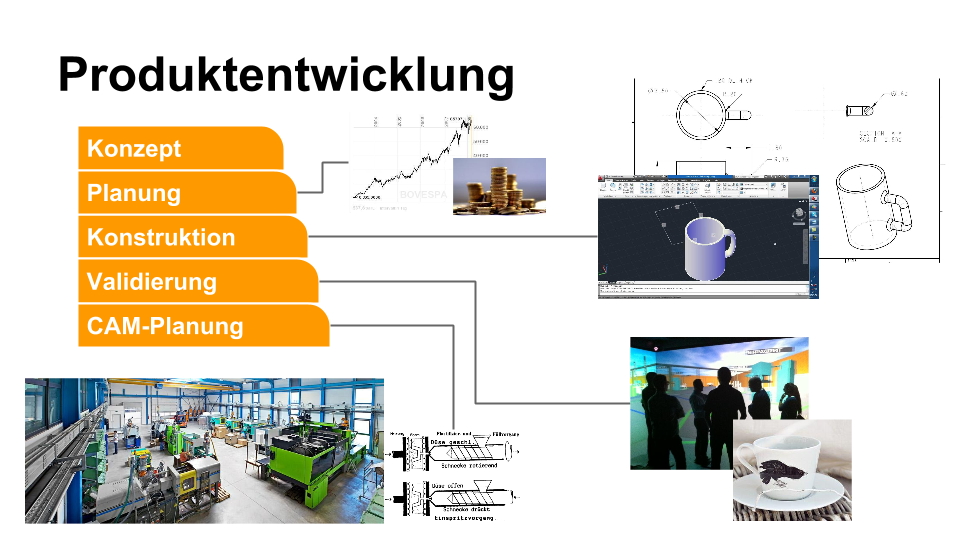 Lernfabrik 4.X practical course
5 places for KIT students
Facilities and resources are available always Thursday from 11:30-13:00.
The computer pools are also available during the week.
Course concept
Interdisciplinary: business, engineering, education and computer science students.
Groups with 6-8 students.
Course aims
Introduction to Blender and the VR system PolyVR
analyze and validate technical constructions with design reviews in VR.
Course contents
Virtual reality concepts, hands-on
PolyVR - VR authoring system
Blender - 3D modeling tool
Virtual reality for product development
For more information about the course in the ILIAS system: see link on german site